Take control of the
unexpected
Learn to identify, rank, track, and resolve risks affecting your business
Gain confidence to tackle, not ignore, risk.
Simplified Risk Management will show you how.




Have you grown so big that Risk Management can no longer be ignored?
Too many companies are unprepared for unexpected events. Leaders feel the pressure—unsure of what steps to take next. Advisors question how well they're leading. Employees get scared and do more of what's best for them, not the company.
Everyone starts focusing on what could go wrong. Instead of feeling excited about what should go right.
You're not alone. We see this all the time.
Got questions? Call (778) 822-9555
Convert unexpected events into expected opportunities
Feel confident you're working on what's important -vs- what others say is important. Create a workplace of enthusiastic employees excited about their job. Increase company success while reducing uncertainties.

Understand risk management
What the heck is risk management? It's often misunderstood. As the leader of your organization—you'll become clear. And so will everyone else, including employees, board members, bankers, regulators, and accountants.
Plan for risk management
How would it feel to spot risks before they happen? To attack them before they attack your company? To convert them from risky areas into profitable practices? A plan will convert your overwhelm to confidence. Same for everyone else.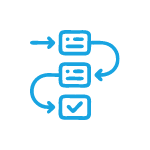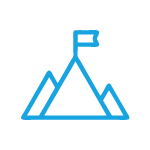 Succeed at risk management
When you expect the unexpected… You'll beat the competition. Solve everyday problems in modern ways. Empower people to make the best choices—quickly and on their own. You'll create more products that more people are eager to buy, use, and rave about.
Got questions? Call (778) 822-9555


"Andrew has great knowledge of a broad range of areas. Including Operational Risk and Enterprise Risk Management. Andrew has a passion for excellence and a strong drive to get excellent results. I enjoyed working with Andrew and would be very pleased to do so again."


"Andrew helped the P&C Operational Risk team during a re-org and operating model changes. His deep, broad, and sound knowledge affected the entire team. Andrew helped everyone understand each component of the risk profile. This allowed us to support the business from a more holistic viewpoint. Andrew is a leader and mentor with a positive attitude, and a pleasure to work with."


"Andrew is not bound by convention and offers new and differing perspectives. He's creative, reliable, and thoughtful, and an expert communicator. He bridges gaps between abstract theory and real world application. As an experienced banking professional, Andrew has a clear understanding of sound governance within operational risk measurement and management."

Ready to go from reactive to proactive?
Get everyone to adopt a risk management mindset and culture. Watch employees do, be, and feel their best, by facing, not avoiding, risk. Have a roadmap to conquer risk management for inevitable & unexpected events. It's easy to get started…

Listen & Learn
Meet for an hour to learn more ∙ See what an effective 'risk management' culture looks like ∙ We'll follow up with a proposal

Work Together
Identify risk areas ∙ Build a plan ∙ Get the right people involved ∙ Work the plan


Be ready and excited for the unexpected
Everyone will understand risks ∙ Employees will be more excited, less afraid ∙ Outsiders will trust you ∙ You'll be (even more) proud when pulling into your parking space
Got questions? Call (778) 822-9555
The people side of simplified risk management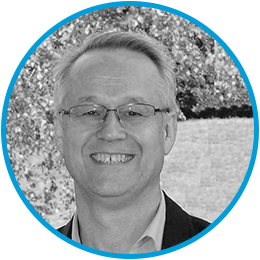 Andrew Richardson
Co-Founder and Managing Director
Businesses operate in an uncontrolled setting, where unexpected events happen. Some are opportunities, others are threats. "What ifs" flood the brain when trying to make sense of the unexpected. Lawyers, bankers, insurers, and accountants create some of these. So do many other external events. I help businesses conquer the daily "what ifs". So leaders, employees, and outsiders go from "what if" to "here's how."
Your turn, Gennine…
Gennine Richardson
Co-Founder and Managing Director
Ditto on all that. And… I'll work with people across your small-to-medium sized company. You want perspectives of your management team and others to see vulnerabilities and opportunities—because you know avoiding risk is no longer an option. I'll help you understand things internally so you can express them externally. You'll affect risk before it affects you.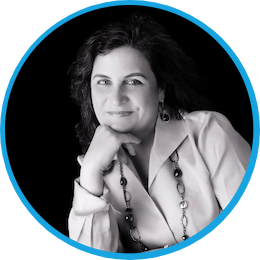 Services for taking control of the unexpected
Are you feeling pressured with all the unexpected what ifs? Tired of hearing 'what to do' from regulators, board members and other outsiders? Want to return to trusting YOUR intuition?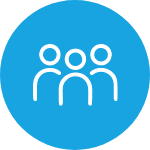 Educate
Changing how business thinks about risk
Get everyone on the same page.  Learn how risk management will help you succeed.

Diagnose
Understand the risks you face
Dive deep to understand what's going on in your organization. Identify key objectives, risks, and capabilities. All in a report— backed by data.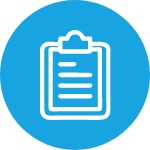 Enable
Roll up our sleeves, get it done
Now that you understand the data, it's time to enhance your strategy. Plan to rank, track, and resolve risks affecting your business.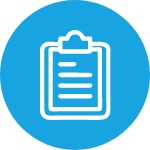 Sustain
Keep your program adding value

Review programs, advise on emerging best practices, Address program specific challenges
Is your risk management good enough?
Complete this self-assessment.  We'll email you the results.
We get you. We've been there.
Helping companies convert risk into opportunities since 1990

Focusing on medium-sized businesses, non-profits and public services

Solutions tailored for natural resources, manufacturing, public and social services, retail, entertainment, health care, and financial services

Solving complexity with simplicity
Got questions? Call (778) 822-9555
Why gamble with Risk Management for your organization?
"I'm tired of being surprised and stressed by the unexpected. It shouldn't be this hard to spot and resolve risk-areas for my business. I want a seasoned expert to help us go from 'risk fatigued' to 'risk enabled.' I want to look risk in the eye, knowing we have the right people, methods, and confidence to convert unexpected events into profitable ways of doing and being."
We. Hear. You.

Let's make that happen
Contact us. We'll get back to you today to schedule a call. Promise.